Cross country starts Monday @ 6:00 Pm for grades 6-12. Come join in the fun! Questions call/text Coach Kendall Beyeler at (208) 768-7314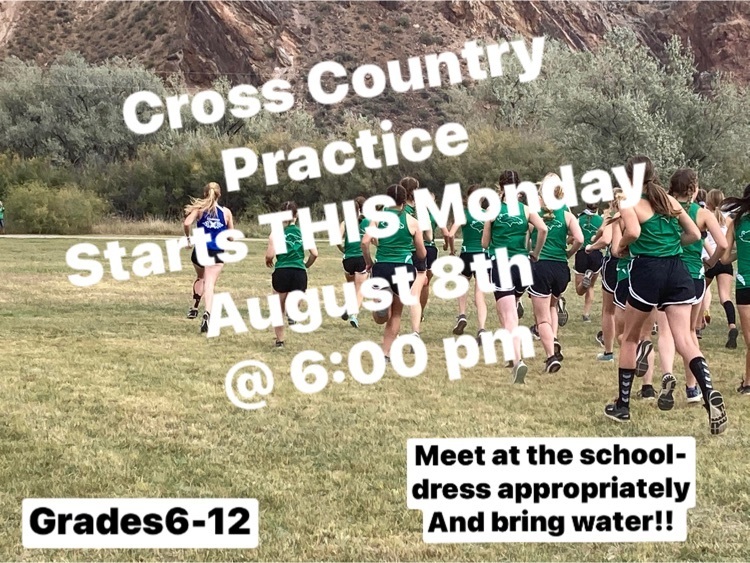 South Lemhi School District #292 Welcomes you the 2022-23 school year! Hello everyone. We are excited for the new year and hope you are as well. Registration will officially begin on August 15th through the 29th. If you know of new students in the area, please share this feed with them and have them download the SLSD App ASAP. We will post the updated course schedule for Jr./H school students on August 9th. There have been some changes to the schedule but we need to solidify some details before we finalize them. Sorry for the inconvenience. Watch for our news feeds for more information. School begins on August 30th.

Let the countdown begin!!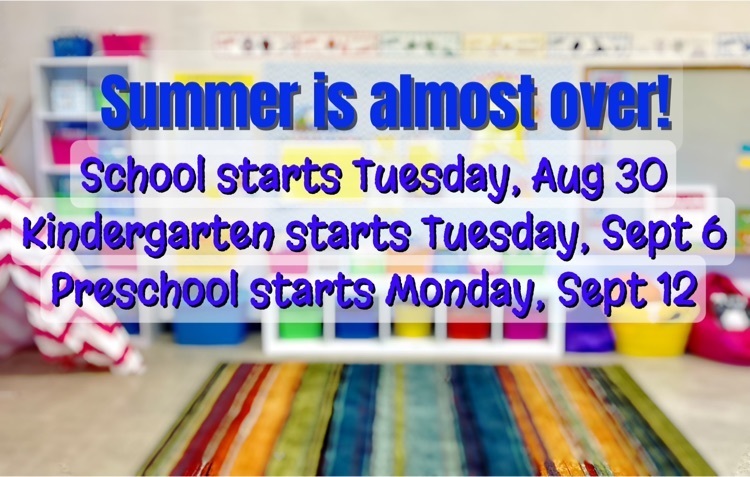 Free Sports Physicals at Just 4 Kids Urgent Care. Locations: Pocatello - 190 Bullock Street Chubbuck, ID 83202 Rexburg - 1218 Bond Ave. Rexburg, ID 83440 Until August 31, 2022 No Appointment Necessary **Reminder: Sports physicals are mandatory for students entering 7th, 9th, & 11th grade - must be turned in before the first competition. **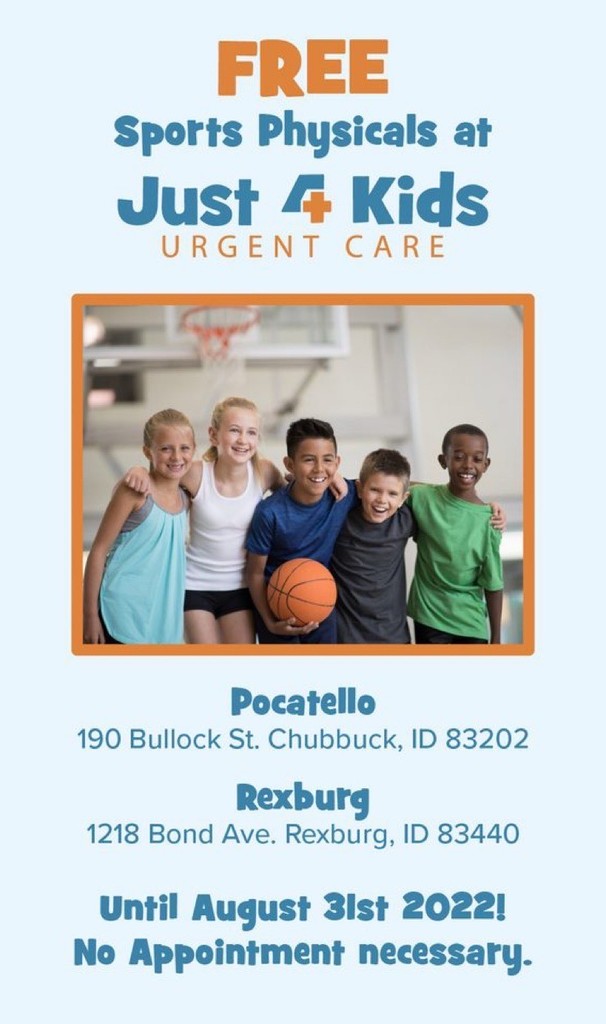 Lady Mustangs Team Basketball Camp Dates: Monday, June 13th & Tuesday, June 14th Time: 9 a.m. to 12 p.m. both days We will be working on ball handling, shooting, defense, offensive skills, rebounding, etc. It is sure to be a fun filled two days!

Summer camp is in full swing- we have some future paleontologists! We will also be exploring butterflies, weather and plants along with other fun topics! If your 1-6 grader would like to be involved let us know! Studies have shown that students lose up 2 TWO MONTHS of learning over the summer and it takes 6-8 weeks for teachers to get kids caught up again each fall. That translates to almost an entire grade level by the time they are in 6th grade. Our goal is to keep the learning happening while keeping it busy and exciting! Special thanks to the administration and school board for supporting this program!

Dear South Lemhi School District Families, The Leadore Community Library is sponsoring the annual Summer Reading Program. The 2022 theme is "Oceans of Possibilities". This program is for all ages (0-100+) and runs from June 1, 2022 to August 31, 2022. Participation in this program may be in person or may be done completely remotely if desired, other than picking up prizes at the end of the summer. NEW THIS YEAR: Optional weekly storytimes for younger children (2pm) and optional theme activities for ALL ages (2pm-4pm) each Wednesday afternoon during the summer. Some of the activity themes will be ocean creature fun facts and identification, sailing, pirates, the water cycle, fossils and much more! To sign up to participate please click the following link or see the flyer for more options:
https://forms.gle/kS8jyntAP8nLpsUi9
Happy Summer! Leadore Community Library Staff

Last Newsletter of the YEAR! 18-26 May 2022
Wednesday, May 18th will be the annual Awards Banquet. Dinner will start at 6 p.m. It will be a potluck style dinner. We ask that everyone brings a Main Dish. Please bring a salad if your last name begins with A-H and please bring a dessert if your last name begins with I-Z. The Awards will begin promptly at 7 pm.

May 11-18 Newsletter

May 4-11 Newsletter

As a reminder...Preschool and Kindergarten screening is happening at the Leadore School this morning. The Health Department will only be at the school for the next two hours. If you have a student entering either Preschool or Kindergarten next year...please find the time to get to the school soon. Thank you

April 27th - May 4th Newsletter

The South Lemhi School District is looking for an Ag/Vocational Certified Teacher for the Leadore School for the coming school year. If you are interested or know of someone that would be interested in joining us, please check out our Employment page on our website. Thank you.
https://www.leadoreschool.org/page/employment
Jocilynn Drake won an Honorable Mention in the 2022 Arbor Day Photo Contest for this photograph of the Salmon River and beautiful fall foliage. The title is "Crisp Autumn." Photography is one of Jocilynn's hobbies.

April 20th - April 27th Newsletter
The Junior High track meet that was scheduled for today in Challis has been canceled due to weather conditions. We are sorry for the late notice.

April 13th - April 20th

April 6th - 13th Newsletter
Wednesday, April 6th is the Mother/Daughter, Father/Son basketball games. Players need to bring a baked good to auction off and make sure that they have a person to play with them. Games start at 6 pm. This is a fun tradition! Come and support the kids and their parents!