8th Grade Fundraiser 3 on 3 Tournament: Saturday, March 25th Gym and Multipurpose Room 9am - 10am (Kindergarten - 4th) 10am - onward (5th - Adults) Any questions contact the school or Jess Bird Cost: $10/team

The South Lemhi School District #292 will close today, March 21st, because of inclement weather and power outages. Parent/Teacher conferences will be rescheduled. Date and time will be determined soon.

Due to the change in scheduling this morning and associated complications that correspond with the changes...testing will begin tomorrow.

Because of the power outage this morning, the district will have a delayed start. Busses will run 2 hours later than normal. We will send out additional information if power restoration is delayed. ISAT testing is scheduled to begin today. We are working to compensate for this unforseen outage. A portion of testing may still begin today. Notification will be sent as we know more.

Weekly Newsletter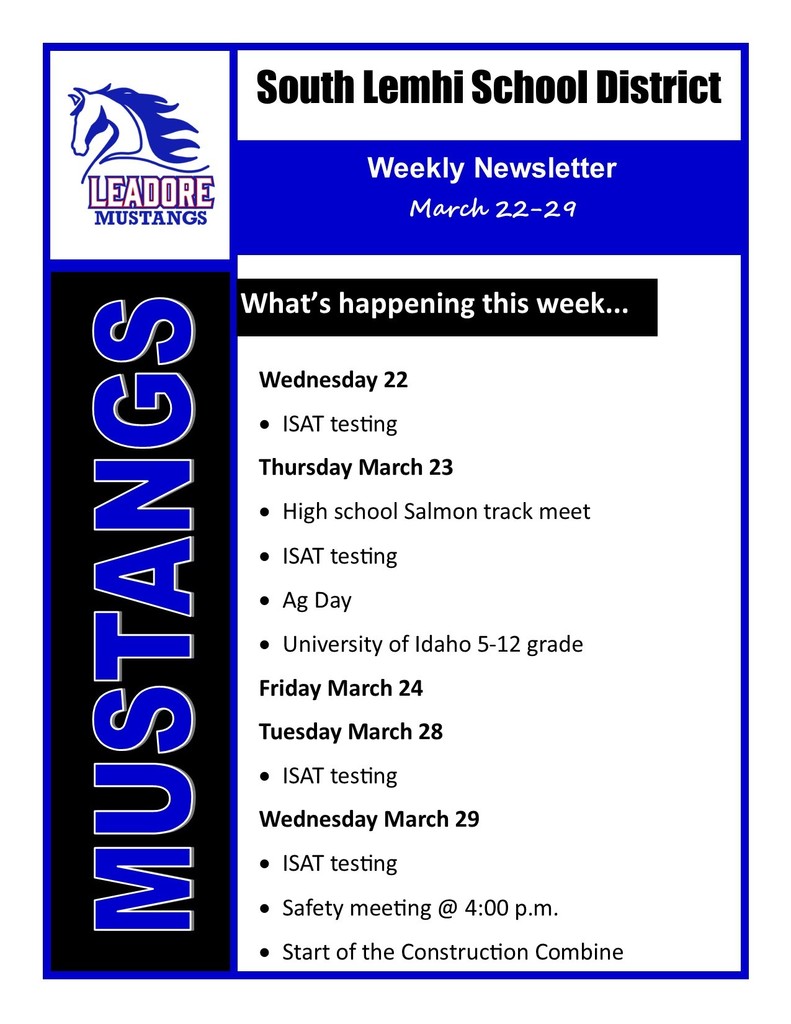 A quick reminder...Parent/Teacher Conference for grades 7-12 will be tomorrow from 4pm to 7pm. Thank you.

The Leadore school would like to remind you that ISATs will begin next Tuesday (3-21-23) and end the first week of May. A schedule has been posted on the event calendar for you to see the days your students will be participating. Thank's for your consideration and please encourage your student(s) to do well.

Weekly Newsletter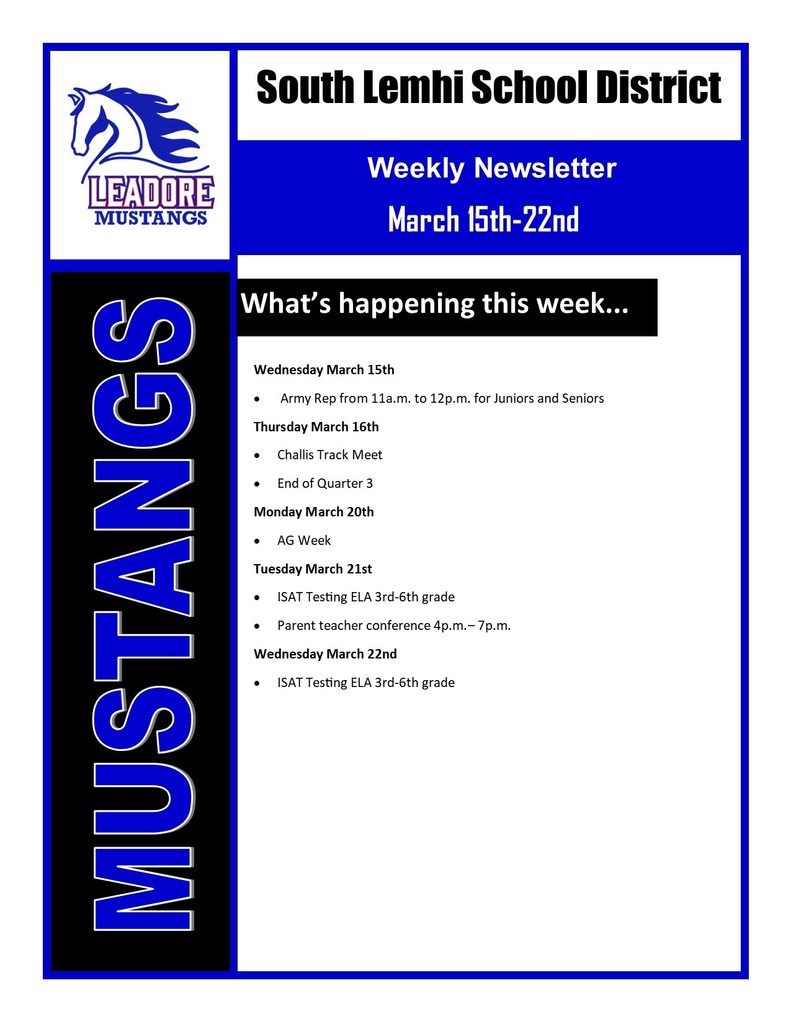 Correction...High School ski trip to Lost Trail is canceled not Elementary. Apologies once again.

Due to extreme weather conditions and travel hazards...the elementary ski trip is canceled in the morning, March 10. This trip will not be made up unfortunately we apologize for the weather and hope for Spring to arrive soon.

For students going on the Lost Trail Ski Trip tomorrow, Friday, March, 10th. The bus will be leaving from Leadore at 6 am, Lemhi at 6:15(ish) and Tendoy 6:30(ish).

Weekly Newsletter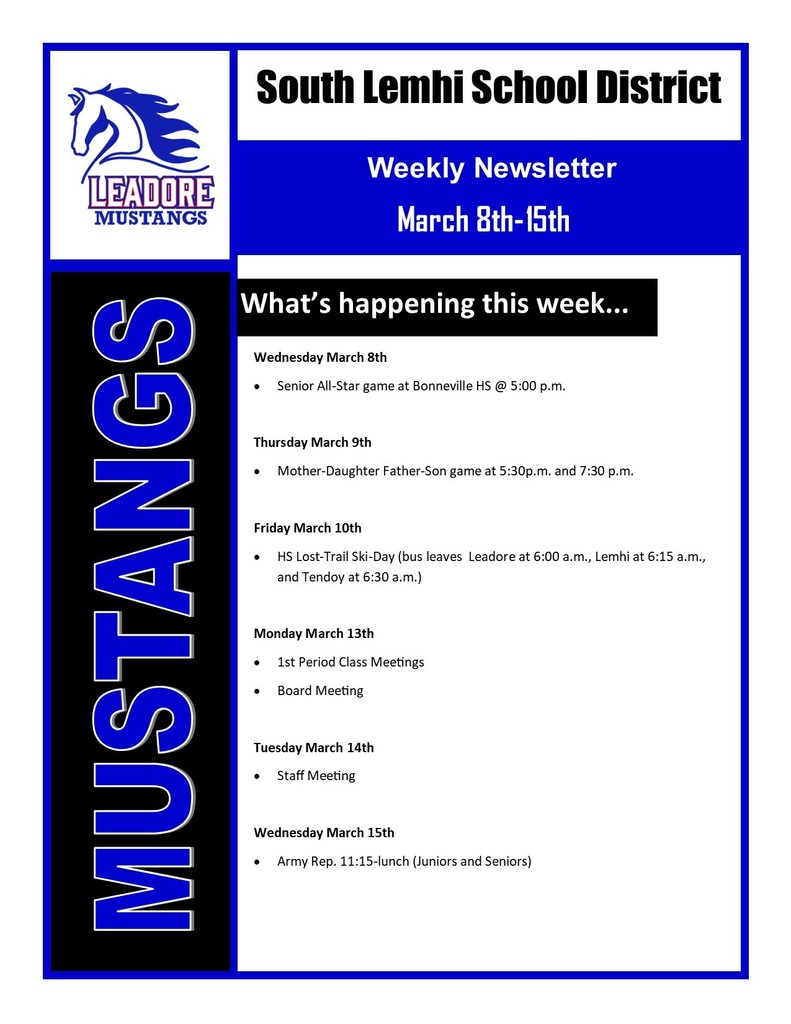 Parents, the elementary fieldtrip is running late because of road conditions (snow and wind). The buses will not be back to the school until approximately 4:30 pm. Please be advised that the bus routes will be about a 1/2 hour late.

The Annual Mother-Daughter, Father-Son Game and Baked Good Auction is set to take place on Thursday, March 9th. Girls will play 6 quarters beginning at 5:30 p.m. and the boys will play at 7:30 p.m. Members of the basketball team are asked to bring a baked good to auction off throughout the night.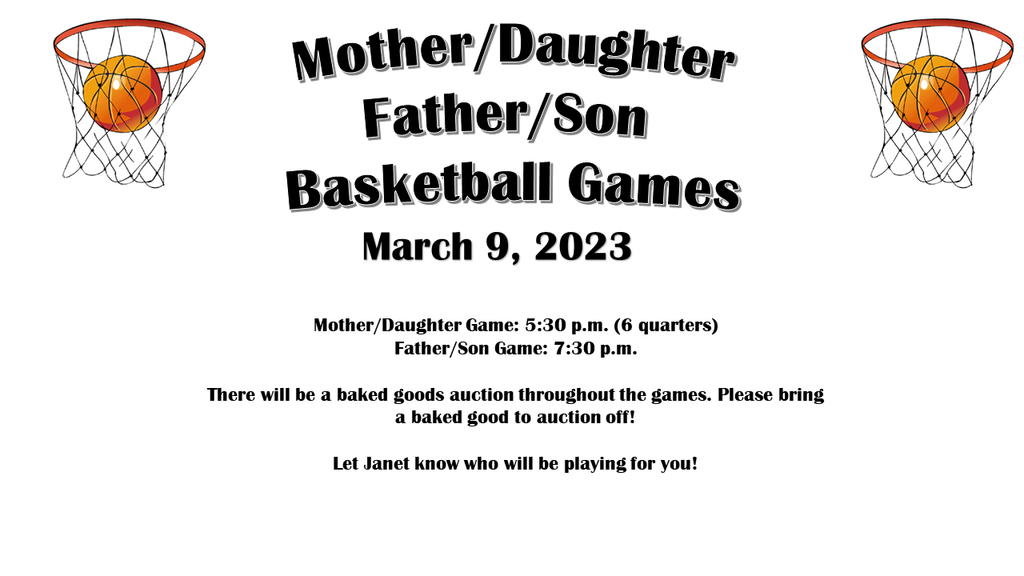 Newsletter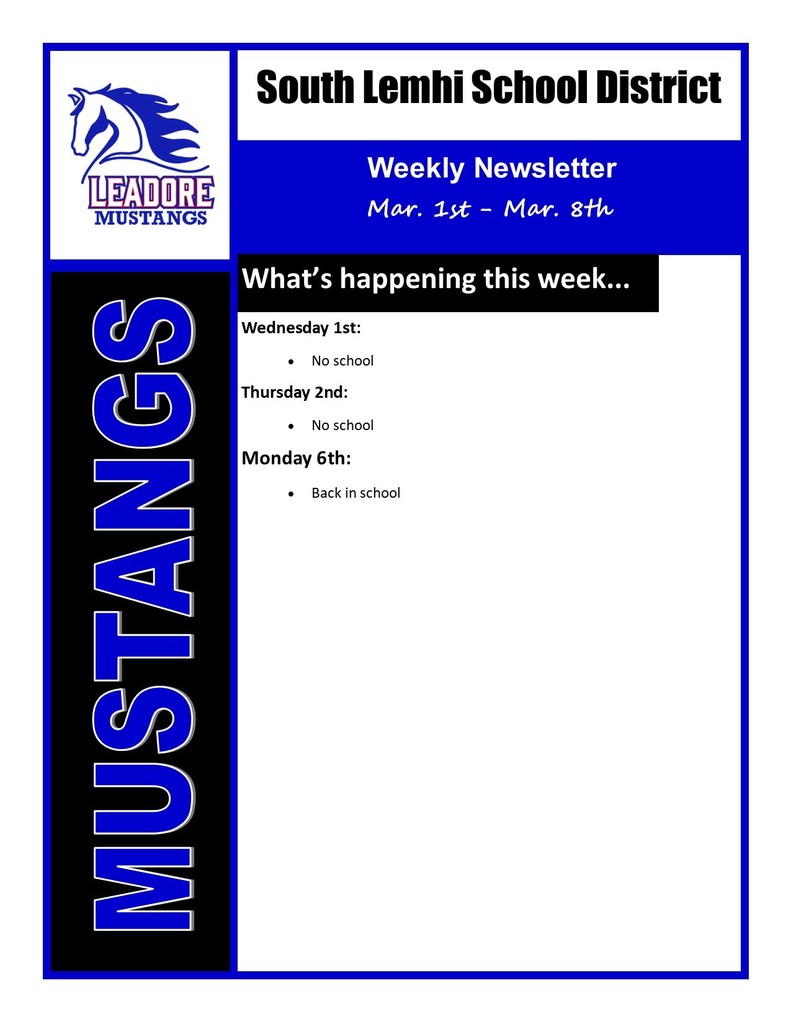 Weekly Newsletter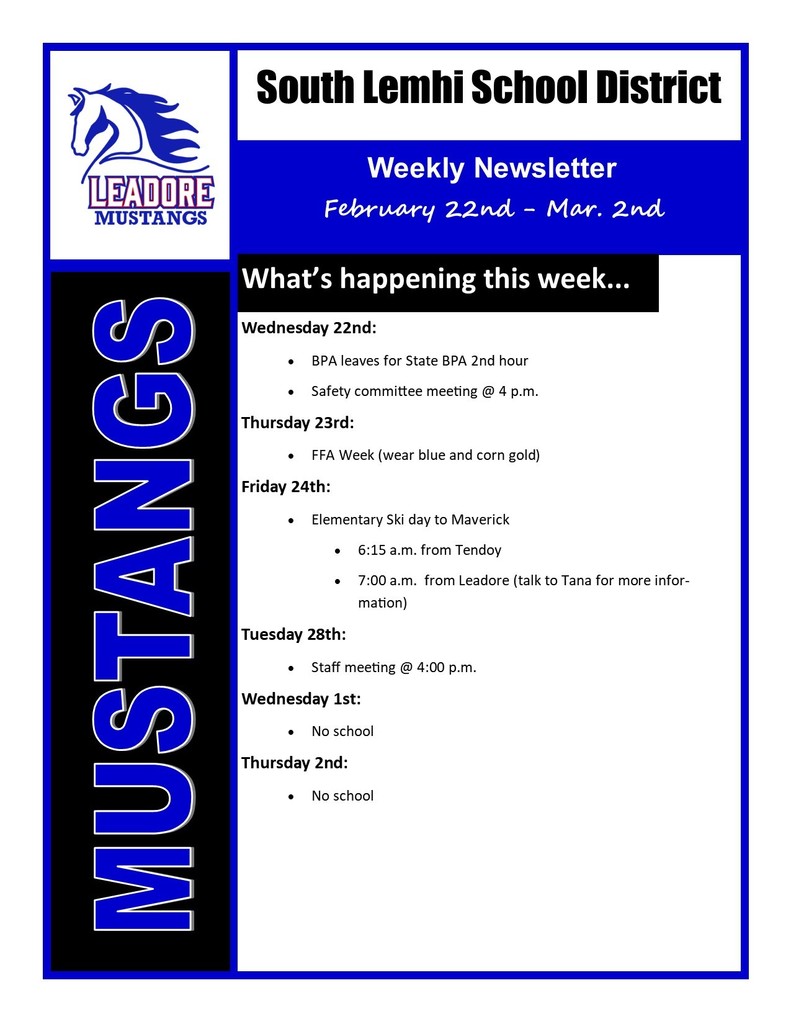 K-6 permission slips for the field trip to iJump on Feb. 28 were sent home today. Money, permission slip and online signature needs to be filled out and turned in NO later than Thursday, Feb. 23rd. This Thursday. Thank you.

For those attending the Maverick Ski Trip this Friday, February 24th... The bus will be leaving Tendoy close to 6:15, Lemhi @ 6:30 and Leaving Leadore NO later than 7am sharp. Please bring in your money no later than this Wednesday February 22nd. Thank you.

KSRA will be announcing the girls game this evening. If you dont pick up the local radio station goto ksraradio.net and listen online by selecting the FM channel tonight at 7pm. Thank you KSRA. Go Mustangs!

The Lady Mustangs had a great send off this morning as they begin their State Tournament! Good Luck Ladies! Tonight is the Second Game for the Mustangs as they host the Sho Ban Chiefs. The game begins at 5pm in Leadore. See you there. Go Mustangs!