Back to Schoo Night is Tonight! Join us for Back to School Night. We will be introduceing our new teachers, new programs, goals of the district and some necessary information that is "need to know". Anyone in the community is invited to attend. If you have questions or suggestions for school or district improvement, we would love to have your input. This will be an amazing year so join us tonight between 6:30 and 8:30 to meet teachers, socialize, have some pizza or sandwich (while supplies last) and get ready for a great year!

Newsletter 6-8 September 2022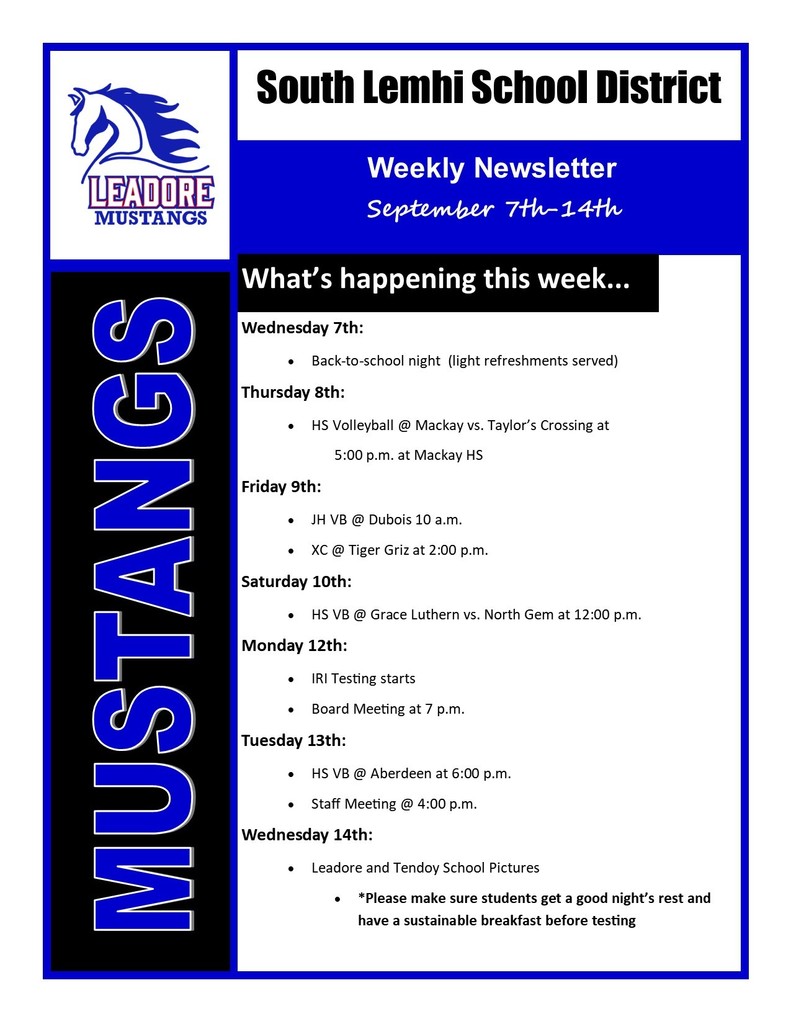 Leadore Back-to-School Night is Wednesday, September 7th. 6:30 - 8:30pm. Light refreshments will be served.

School picture day is Wednesday, September 14th.

Updated bus schedule is on the website and Facebook. Bus are leaving 3:55pm this year.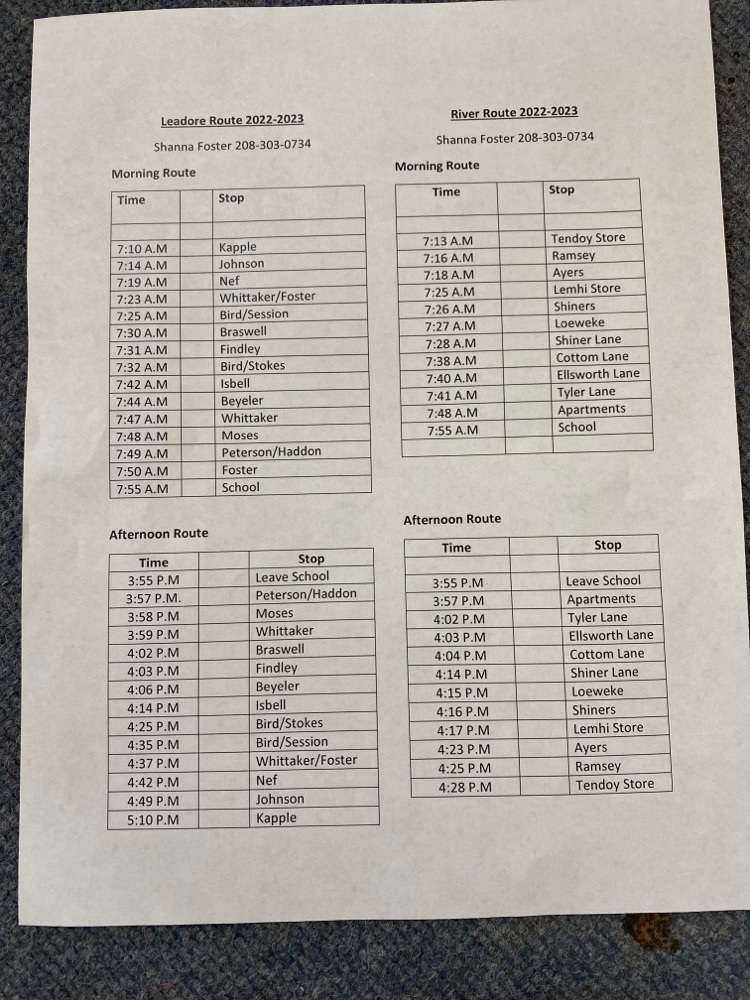 School starts tomorrow! This is a reminder that the Leadore Bus Route begins at 7:10am and the River Route begins at 7:13am. Also, this year the Leadore School will release at 3:51pm with buses leaving at 4:00pm.

Our Volleyball teams have been working hard and are looking forward to a great season! Please come support them this Wednesday as they play against Aberdeen. We have some exciting home games scheduled- hope to see you there!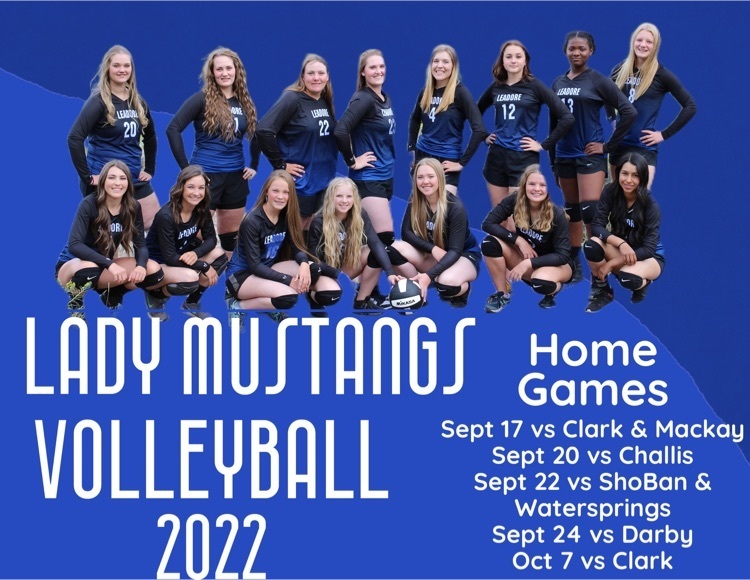 School is about to begin, so make the most of the last day you have of summer vacation! If you just can't wait to start, take a look at the New and Improved Daily Schedule! After months of searching, we have hired an Ag Teacher. Please welcome Mr. Casey Gracia from Lubbock Texas. The schedule has been modified to accommodate the new courses. We realize that this change is last minute. We don't want you to feel like you need to rush to modify your schedule in one day. We have a plan. Please review the updates and be prepared to amend your schedules (if needed or allowed since some classes need to be taken for credit towards graduation) on Tuesday. Thank you.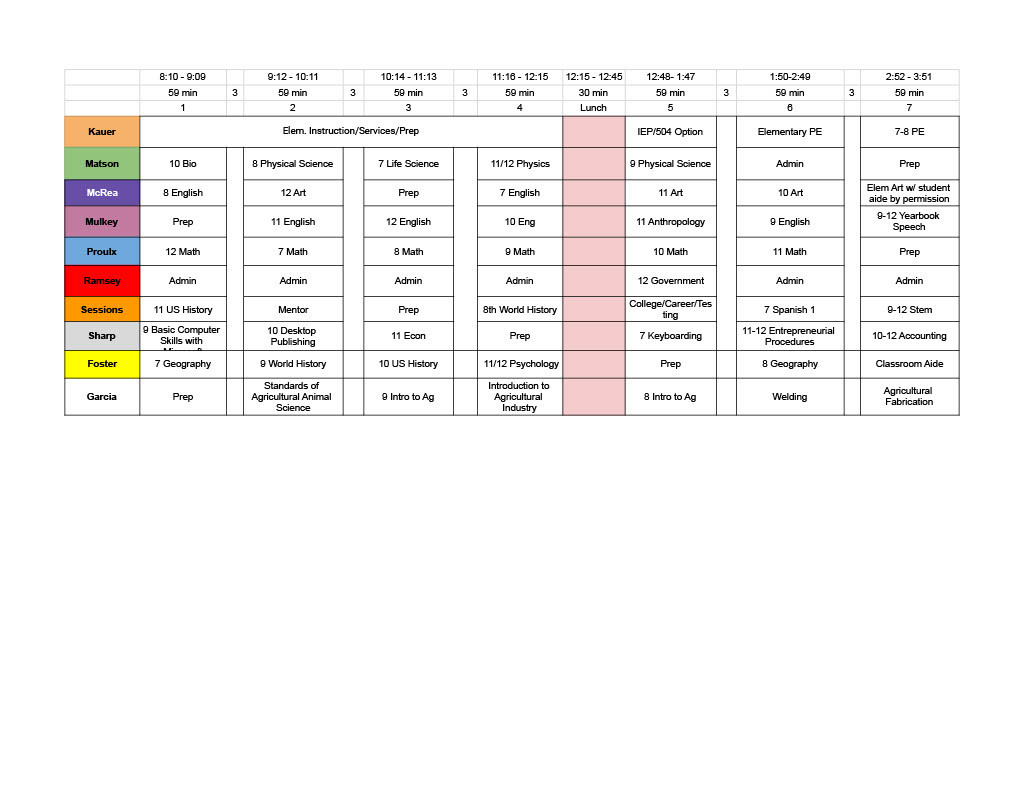 First week dress up days!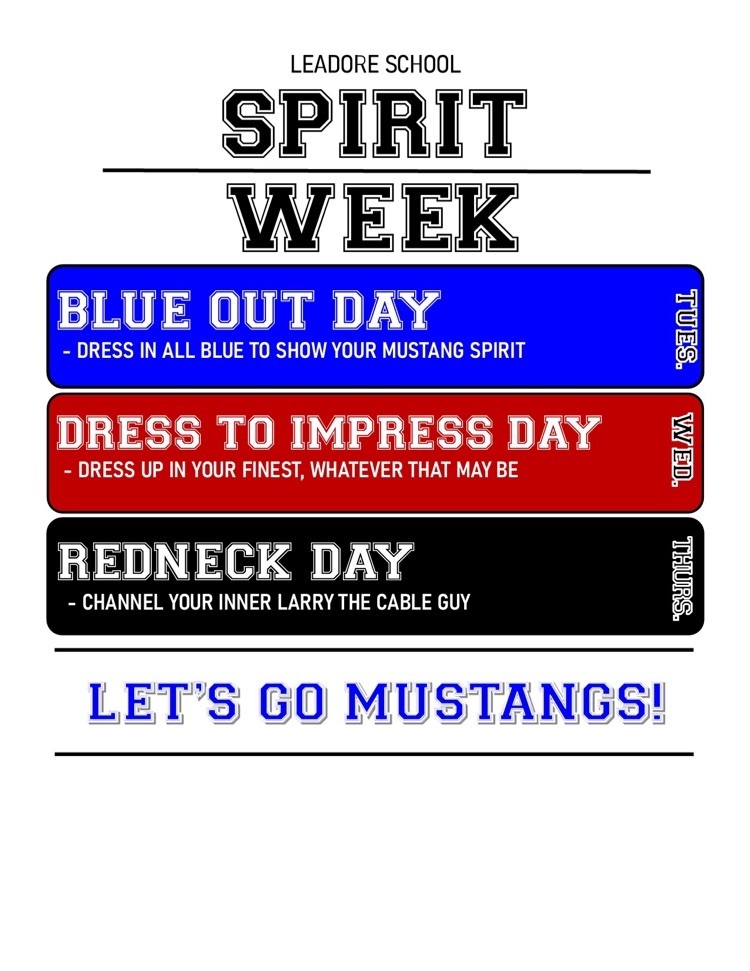 The Course Offerings for the Leadore Jr./H school has been posted to the website under the News heading. If you have not registered, please do so at your earliest convenience. We hope to have every student registered for classes before school begins on the 30th...ONE WEEK FROM TODAY! HOLY COW! Thank you.

Please see the news feeds that have just been uploaded to the website for information regarding class schedule and supply lists. Thank you. If the Registration Survey link does not work...it is a allowance issue through Google. We are aware that there may be a glitch and are working to make it right. Thank you again.

Cross country starts Monday @ 6:00 Pm for grades 6-12. Come join in the fun! Questions call/text Coach Kendall Beyeler at (208) 768-7314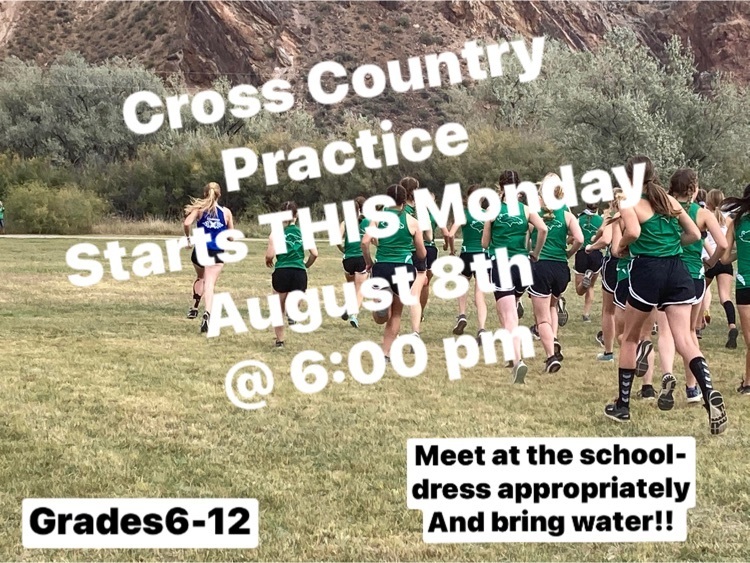 South Lemhi School District #292 Welcomes you the 2022-23 school year! Hello everyone. We are excited for the new year and hope you are as well. Registration will officially begin on August 15th through the 29th. If you know of new students in the area, please share this feed with them and have them download the SLSD App ASAP. We will post the updated course schedule for Jr./H school students on August 9th. There have been some changes to the schedule but we need to solidify some details before we finalize them. Sorry for the inconvenience. Watch for our news feeds for more information. School begins on August 30th.

Let the countdown begin!!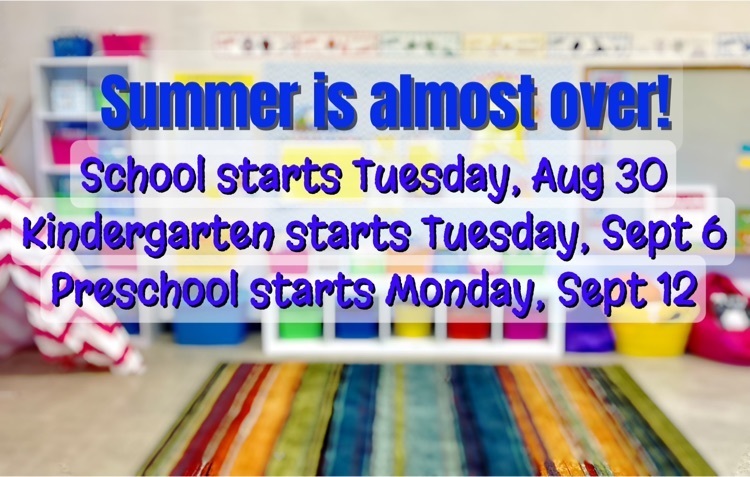 Free Sports Physicals at Just 4 Kids Urgent Care. Locations: Pocatello - 190 Bullock Street Chubbuck, ID 83202 Rexburg - 1218 Bond Ave. Rexburg, ID 83440 Until August 31, 2022 No Appointment Necessary **Reminder: Sports physicals are mandatory for students entering 7th, 9th, & 11th grade - must be turned in before the first competition. **